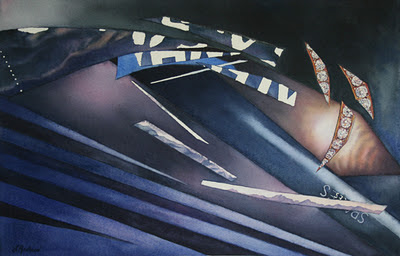 Crashing
watercolor
13×20″
Every once in awhile I like to break away from what I normally do and try something new. I feel like moving and school has given me an opportunity to break away from my normal routine and challenge myself.
One of these challenges is to work more in the abstract.
Crashing is just that.
Since it is something different than what I usually do, I am not sure how I feel about it. All I know is that I enjoyed the process and I can't sleep because I am thinking about the next one.
I will now be teaching a course on abstract watercolours in Victoria at the Monterey Centre on April 21-22.
More information on how to register can be found by clicking
here
.