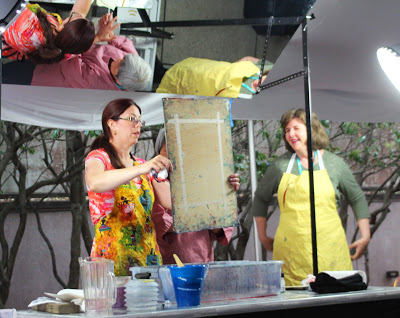 Me demonstrating at the Northwest Watercolor Society Convention
This morning I received from photos in my inbox from my friend, Sam Boehner, of me demonstrating at the NWWS Convention. And I wanted to share them with you.
Thank you Sam!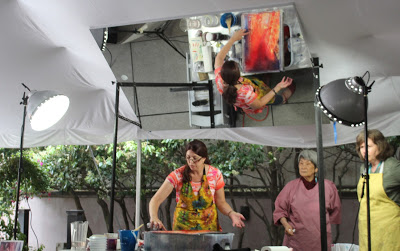 Here I am again showing how to move paint around. I had some very willing participants that helped me as well. They did a fabulous job!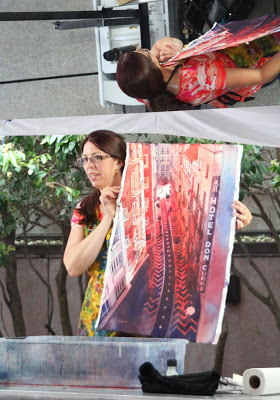 This photo is of me being like Julia Child. Since I had so little time to demonstrate and the painting takes so long to dry, I had one all ready to pull out from my magic bag.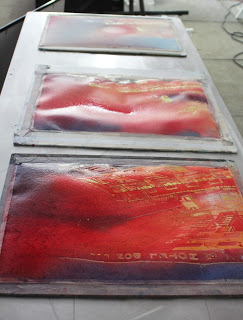 These are the different stages of the painting all lined up and drying.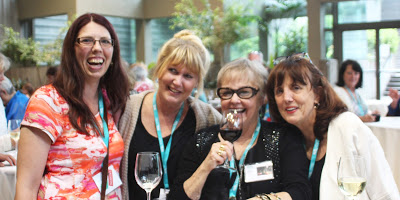 Here I am with some amazing artists. So lucky I was able to hang out with these incredibly talented ladies.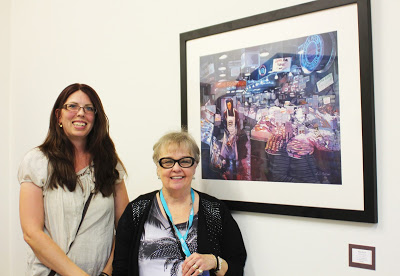 Me and the famous Judy Morris standing in front of my painting, Fish Food, that is hung at the Daniel Smith store in Seattle.