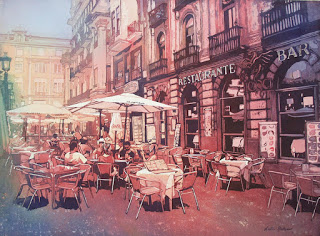 Cordoba Cafe
21×29″
I got home late this afternoon from my awesome trip to Victoria to discover some exciting news.
My painting, Cordoba Cafe, has been accepted into the Northwest Watercolor Society's 72nd Annual International Open Exhibition.
Woohoo!
The show is being held at the Seattle Design Center April 23-May 25, 2012.
More information can be found on their site by clicking
here
.