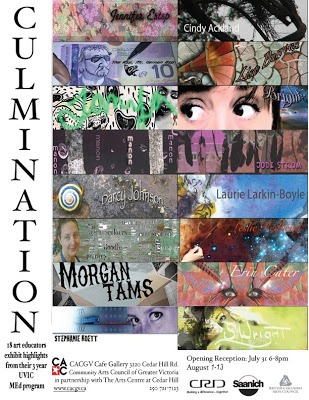 For the past 3 summers, while at the University of Victoria, I have worked in a studio with 18 other amazing artists. All of us are currently in the middle of completing our Masters of Art Education.
To celebrate this event and to show some of the work we have accomplished while in the program, we will be exhibiting at the Cedar Hill Rec Centre in Victoria.
I will have one piece in the show.
The exhibition runs from August 1-13 in the Cafe Gallery.
We will be having an opening reception on July 31, 6-8 pm.
The address is
3220 Cedar Hill Rd, Victoria.
Hope some of you can make it there!