Great Blue Heron
14×20″
The first part of my week was spent teaching a workshop at
Painter's Lodge
in Campbell River, BC.
The second part was teaching another workshop at Painter's sister resort,
April Point
, on Quadra Island, BC.
For the second workshop I taught Fun With Watercolors which is a really great technique of pouring paint, blowing paint, and using our fingers to move it around.
For this workshop I chose to do another Great Blue Heron.
I also did a how-to DVD of this painting.
I was pleased to see so many returning students as well as meet so many new ones.
I feel so blessed to have an opportunity to meet these wonderful people.
I also feel blessed that while I was on Quadra, I had an opportunity to see my friend,
Perrin Sparks
, art studio.
Perrin is a pastel and portrait artist extrordinaire. She was part of the University of Texas's medical illustration department before retiring to beautiful Quadra Island.
To view more of her work, please click
here
.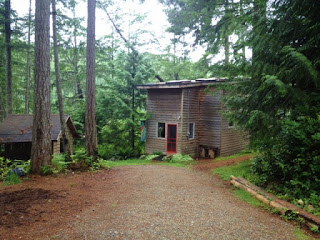 Perrin's studio was a former squash court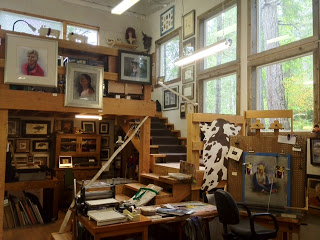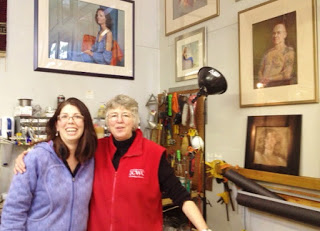 Me and Perrin with some of her amazing work.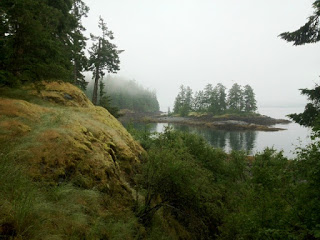 View from my room.
Even the fog and rain couldn't stop this place from being beautiful!
There were bald eagles and herons that liked to sit and fish on the beach below my room.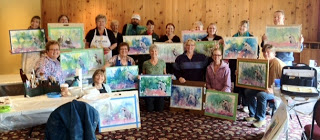 My awesome class and their masterpieces
If interested in purchasing a how-to DVD of the Great Blue Heron,
please contact me at leslieredheadart@gmail.com
Cost is $30 plus shipping.
PayPal is accepted.