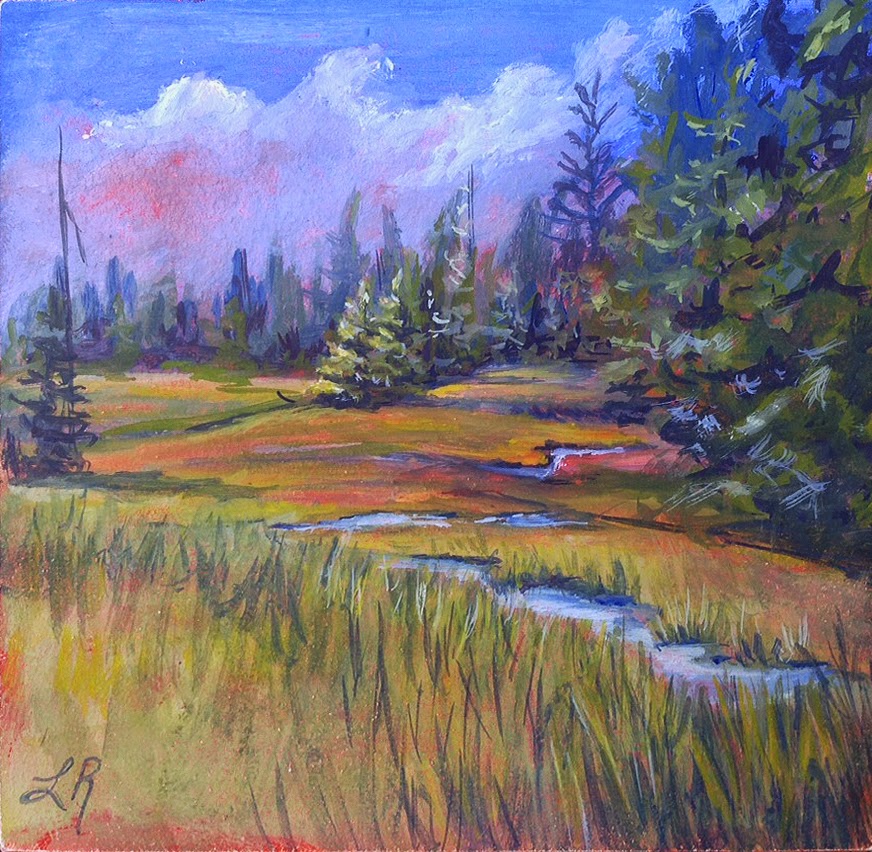 Study for Paradise Meadows
oil
5×5″
Last weekend I had a wonderful adventure plein air painting at Mt. Washington on Vancouver Island.
The weather was at times rainy and cold. This made for some dramatic skies as the clouds swirled over the mountaintops and fun moments as we had to quickly abandon our plein air masterpieces when the skies did open up. Because of this, I started many, but finished few. I was smart enough to take photos so I can later complete the scenes in the studio.
Here are a couple I did complete: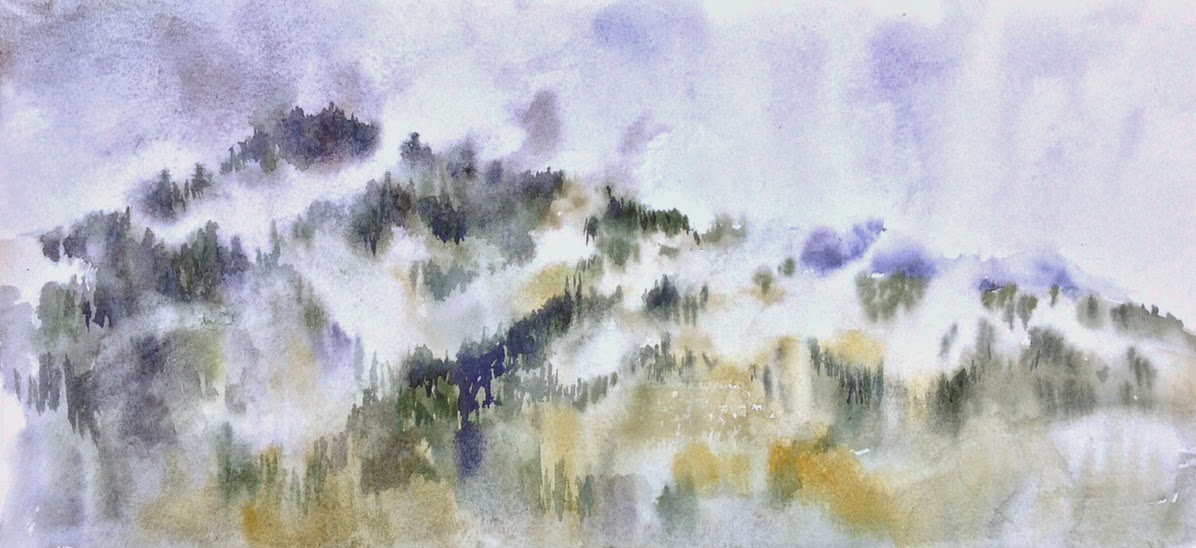 Passing Clouds Sketch
Watercolor
8.5 x 19″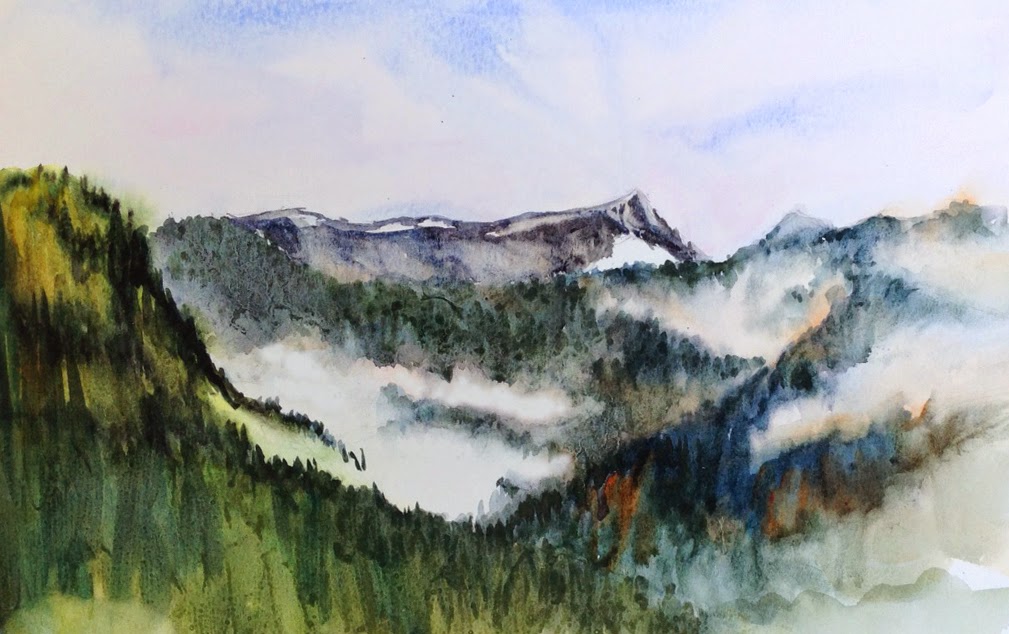 Strata Mountain Study
Watercolor
7×11″
Although I took my watercolors, Perrin and a few others inspired me to dip my brush back into my oil paints. When I returned home, I did just this and have completed a couple of small oils since (including the Paradise Meadows study).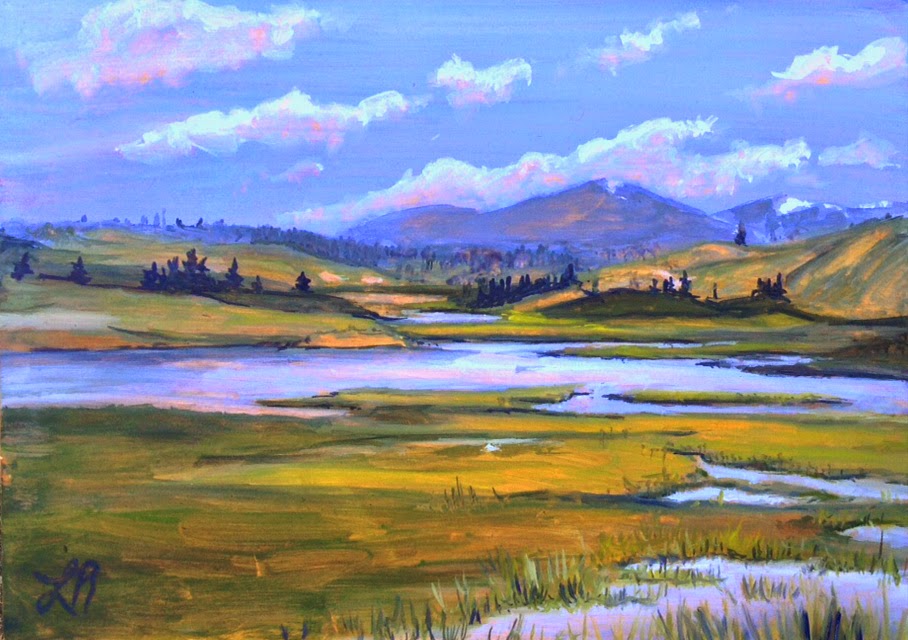 Yellowstone Meadows Study
Oil
5×7″