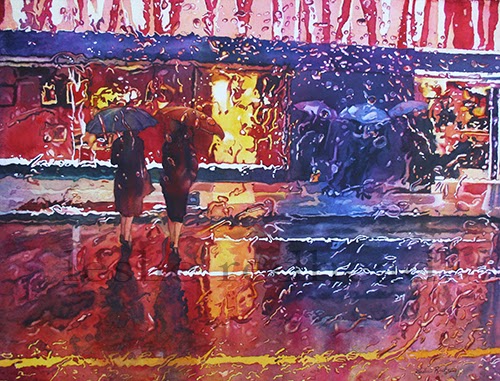 Splash of Red
watercolor
22×30″
I have had many, many changes this past month and it has been a challenge. Some changes good, some bad. Today I got some good news though. I found out that my painting, Splash of Red, has been accepted into the Northwest Watercolor Society 75th International Open Exhibition. Wahoo!
The exhibition will be in Seattle at the Washington State Convention Center from July 1 – September 30.
And of course, this is my new favorite painting!