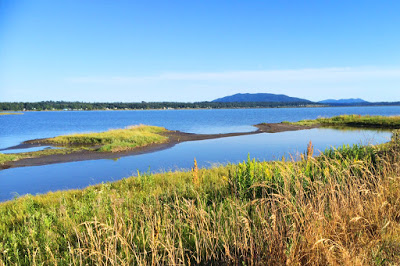 Lummi Nation Wetlands
This past weekend I was able to spend my favorite day of the year in my home country. I went down to Seattle with my friend,
Sam Boehner
, to deliver our paintings to the Northwest Watercolor Society's 75th Anniversary Exhibition. It is exciting that both of us got accepted into the show. That meant a great road trip across the border along with some shopping and Mexican food.
We spent the night friend of Sam's that had an amazing view of Mt. Baker from her window. Sam's friend is of the Lummi Nation and she drove us around the beautiful reserve there.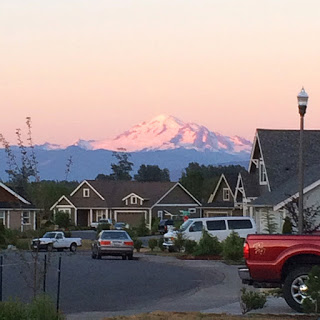 View of Mt. Baker
Sam and I also went to the Daniel Smith Store in Seattle to not only deliver one of my paintings, but to go shopping for some of their fabulous paint! So if you are in Daniel Smith this summer, please look for my painting! And also say hi to Janice for me. She showed us all sorts of new products and fun art supplies. What a great way to spend the best day of the year:)